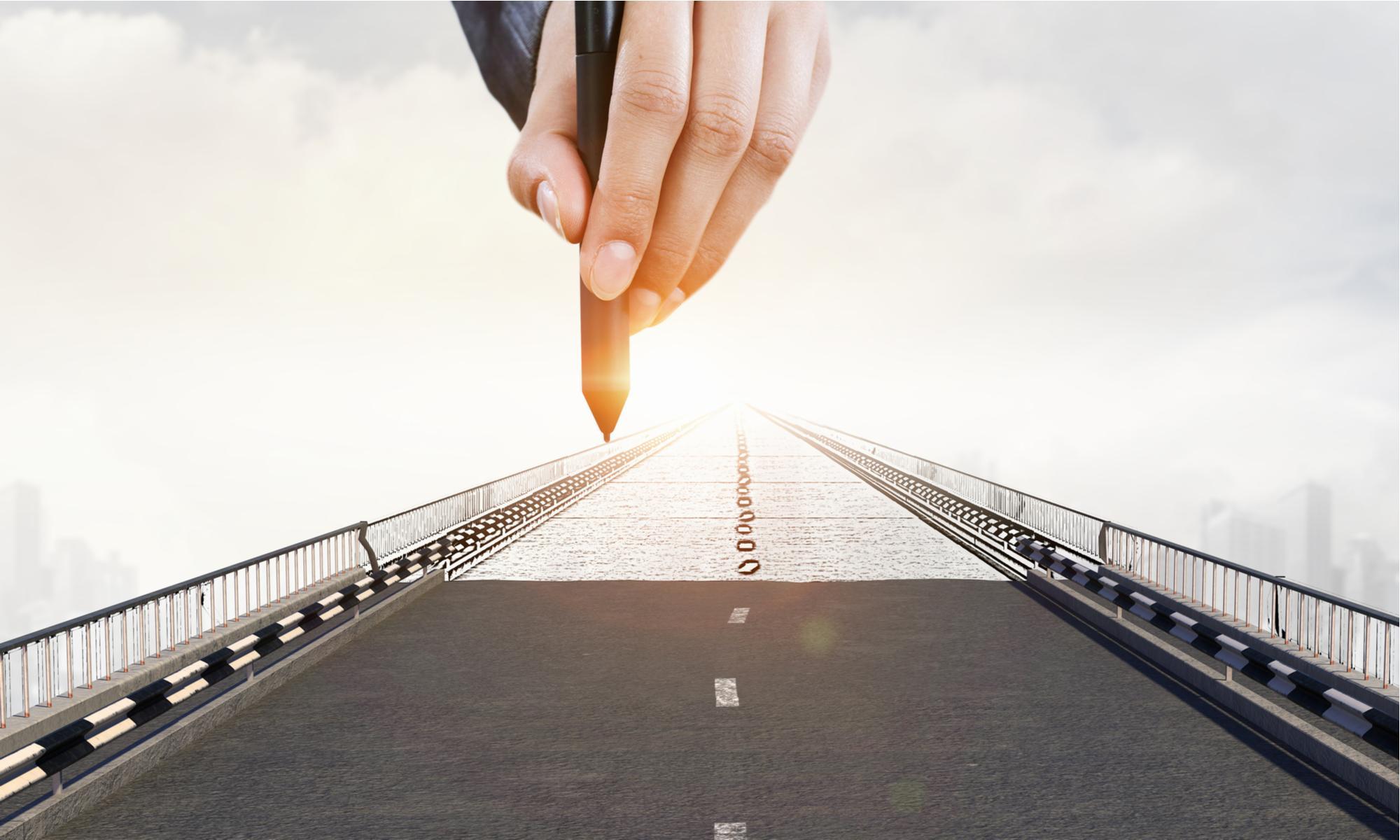 08 Jan

Bridging the COVID Divide*

"Sufficient data currently exists to support a bipartisan national COVID policy. Fractured America now has a path forward to address COVID's harsh realities." – The Lonely Realist

Mistake followed by mistake characterizes how Federal, State and local governments have dealt with the COVID pandemic. Politicians admittedly were facing an unprecedented health and economic crisis involving a host of fears and uncertainties that carried with them the potential for truly disastrous consequences. Mistakes arose because government officials tried to do the right thing using inadequate data … or had less admirable motivations that also relied on inadequate data. Their flawed efforts were not malevolent, merely misguided, and in the majority of cases based on the best of intentions. As with other actions based on the best of intentions, government officials led Americans down a road to Hell that, to the country's detriment, was not successful in impeding COVID and furthered dysfunction and polarization (for example, a recent survey shows that 82% of Democrats view COVID as a major health threat while only 41% of Republicans share that view). Holding government officials responsible, however, isn't a solution. It merely compounds the problem. Although it's understandable that in fractured America, where each side believes the other to be the Devil incarnate, politicians' actions often are regarded as selfish, dictatorial or worse. With both sides believing in the malevolence of the other, it has been impossible for the country to discuss, let alone adopt, a cohesive plan to address the pandemic. It's now been almost two years and the time has come for agreement on a consensus policy, one that benefits America as a whole and accommodates a variety of views. Ongoing health and economic divisions caused by COVID are corrosive and, should they be allowed to continue, will compound. COVID is endemic …, and it is a certainty that there will be new disease outbreaks in America's future. Further, accumulated data makes it clear that political gridlock no longer is necessary. Even though there remain unanswered questions about COVID, there now are sufficient facts to forge a path forward that both sides ought to find acceptable.

This is what we now know: 
Although COVID can be spread by contact, it is primarily airborne.

Being transmissible by personal proximity means that masks can be a highly-effective deterrent. N95 masks are protective and should be made readily available to all Americans. Cloth masks provide little or no protection and this point needs to be made as clearly and as often as possible

.

Herd immunity, at least at this time, is unattainable because natural and vaccine immunity from COVID is not long-lasting.

COVID infections can be severe. In addition, long-COVID adds significantly to COVID's health risks. Both are costly for America. It therefore is appropriate for governments to take steps to provide protection for the vulnerable, especially for those in high-risk categories.

COVID's current Omicron variant is not dangerous enough to justify lockdowns. Moreover, the human and economic costs of doing so are disproportionately high. This was not true during the initial waves of COVID when draconian measures were justified.

A broad, easily-accessible government-funded testing policy is necessary to control the spread of COVID. Antigen tests are effective, mass-producible and can be self-administered. At this time, they provide the best step forward and government resources should be enlisted to make this happen as quickly and universally as possible.
The template for a commonsense national COVID policy follows from these facts. Specifically: 
The Federal government should emphasize to Americans the benefits of not spreading disease. Although this seems simple and a self-evident scientific truth, the point has been lost in the politicization process. It needs to be repeated and emphasized.

The Federal government should engage in an ongoing public relations campaign that encourages Americans to be appropriately masked in social situations and, as a necessary corollary, the Federal government should subsidize the manufacture and sale of N95 masks.

The Federal government should engage publicly-prominent health professionals to scientifically support mask-wearing, as well as vaccinations and self-testing, as part of a national education effort designed to limit the spread of all diseases.

The Federal government should provide free or subsidized vaccinations across the range of serious diseases that could materially impact America's national interests, and not only COVID, pursuant to a healthcare policy that seeks to limit adverse health, economic and social effects.

The Federal government should promote the manufacture and subsidize the distribution of rapid COVID tests free-of-charge.

Local governments should require patrons who enter stadiums, theaters, nightclubs, and similar venues to certify that they have received a negative COVID test result within the prior 24 hours. Such certifications would be provided on a no-name basis and no individual consequently would be subjected to an intrusive checking mechanism. State and local governments could, of course, impose additional requirements, including mandating the use of vaccine passports as several countries and a few State and local governments have done.

During COVID surges, local governments should urge employers to permit employees to work from home if at all possible.
Additional constructive recommendations were made in several opinion articles published this past Thursday in the Journal of the American Medical Association (here, here, here, here and here).

Although no country has yet adopted these measures, analogies to Sweden's policies and experiences strongly suggest that an appropriate mix of government-funded safety measures, peer pressure, and laissez-faire policies would provide an acceptable, minimally-divisive and unintrusive outcome.

Even so, such steps incorporate compromises that could – and would – be faulted, likely by both sides, although a substantial majority of Americans would welcome them. Leftists would conclude that America's governments are not doing enough to protect constituents while rightists would view these steps as an excessive expansion of big government. Since there would be no government mandate requiring an individual to take any affirmative action – only recommendations that everyone "do the right thing" –, these policies would provide a workable template for minimizing COVID consequences. They would encourage trust and, hopefully, create societal peer pressure to indeed "do the right thing." The national adoption of such a program would not end the pandemic. Nor would it heal divisions or end political infighting. Moreover, there would continue to be deaths, long-term health problems and economic damage. During surges, cases and deaths undoubtedly would increase. However, given Omicron's more muted health effects and the fact that a substantial majority of Americans either have had COVID or been vaccinated against it and therefore have some level of immunity, hospitalizations and deaths ought to decline to a level that society could tolerate as the cost for greater social harmony and the avoidance of continuing adverse economic effects … and, as a consequence, America should be able to avoid overloading its healthcare system.

Data about COVID will continue to accumulate, which will allow governments to find ever-more-effective ways to address disease prevention …, with the understanding that there always will need to be a balanced response that doesn't defer to the policy demands of one faction or another. Moreover, until the world as a whole is able to effectively gain control over COVID, mutations will occur and inevitably travel to America, reinfections will persist, and there will continue to be no possibility of societal consensus. As TLR recently stated, the hope is that COVID-19 will mutate into a cousin of influenza or, better yet, into the common cold. Until and unless that happens, America needs a plan to minimize COVID's pernicious impact on Americans' physical, political, economic and social health.

Finally (from a good friend)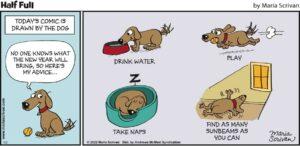 ___________________________________________________________________________
* Today's TLR was inspired by the January 5, 2022 Points of Return by John Authers.